For growing your business
We build websites that convert your online visitors into customers!

GL Marketing is a growth marketing agency for startups & SaaS.
We focus on building websites & creating marketing campaigns that bring new leads to your business.
We build websites that look great & clearly tell your audience why they should do business with you
A SEO-optimised website means a better visitor experience & has better odds of being found on Google
We can turn your website into a lead generating machine, reducing your manual tasks in just a few simple steps
Well written web copy will guide your visitors through your site & encourage them to buy from you
Staying in touch with your existing customers with email marketing keeps you in mind for future sales
Content marketing shows your customers how your business can help bring value to them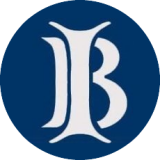 Sean Burke
Burke Insurance Ltd.
We had some complex lead generation forms that needed updating and rewriting. GL Marketing has been super to deal with. No fuss, no hassle and what I really like is that they displayed great initiative problem solving through the project. They anticipated the issue and works through before returning with necessary questions.
We would have no hesitation in recommending GL Marketing and will be using their services in the future.
CONTACT US TO SEE HOW WE CAN HELP